Skupina 18 univerzitetnih učiteljev iz Butana na obisku na Univerzi v Ljubljani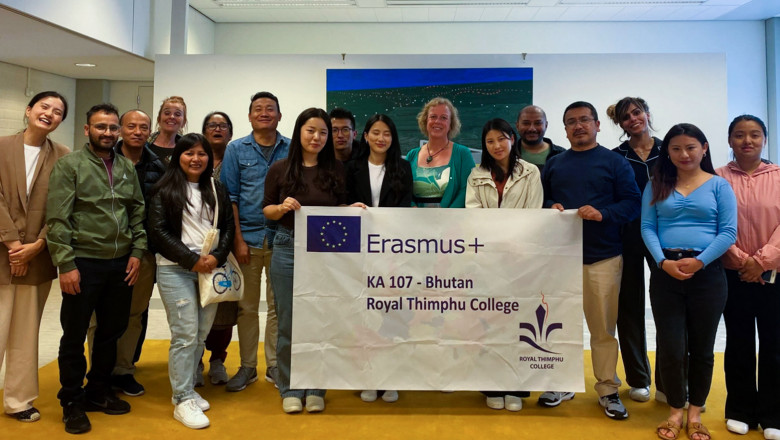 Med 28. januarjem in 4. februarjem 2023 na Filozofski fakulteti (Oddelek za etnologijo in kulturno antropologijo) in Inovacijsko-razvojnem inštitutu Univerze v Ljubljani gostimo 18 univerzitetnih učiteljev iz Butana, ki se bodo udeležili nadaljevalnega izobraževanja za uporabo in uvedbo kvalitativnih metodologij v obstoječe učne programe. V Erasmus+ projektu HAPPY, ki ga koordinira Vrije Universiteit Amsterdam, Filozofska fakulteta in Inovacijsko-razvojni inštitut Univerze v Ljubljani sodelujeta s štirimi butanskimi visokošolskimi ustanovami, in sicer z Royal Thimphu College (RTC), Sherubtse College, College of Language and Culture Studies (CLCS) in Norbuling Rigter College (NRC).
Izobraževanje obsega različne tematike ter izmenjavo izkušenj, in sicer s področja akademske kulture, mednarodnega povezovanja, dokumentacije in arhiviranja, senzorne in avdio-vizualne etnografije, uporabe programske opreme za obdelavo kvalitativnih podatkov, razvoja po meri ljudi, aplikativne antropologije ter multimedije in digitalizacije (v sodelovanju s Fakulteto za elektrotehniko Univerze v Ljubljani). Program vključuje tudi predstavitev praktičnih primerov uporabe kvalitativno pridobljenega znanja v Razvojni agenciji Postojna, Parku Škocjanske jame in Mestni občini Ljubljana. Skupini se bo pridružil tudi pilot Matevž Lenarčič s predstavijo projekta »GreenLight WorldFlight« in sodelovanjem z Butanom pri merjenju koncentracije črnega ogljika v zraku. V petek, 3. 2. 2023, bo skupino iz Butana sprejel tudi rektor Univerze v Ljubljani, prof. dr. Gregor Majdič.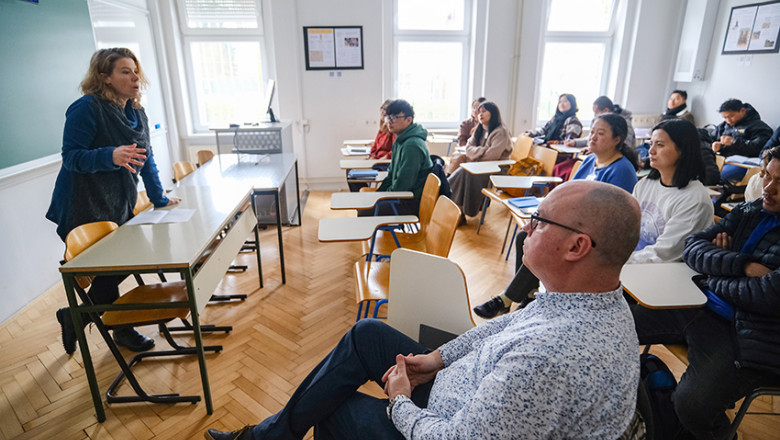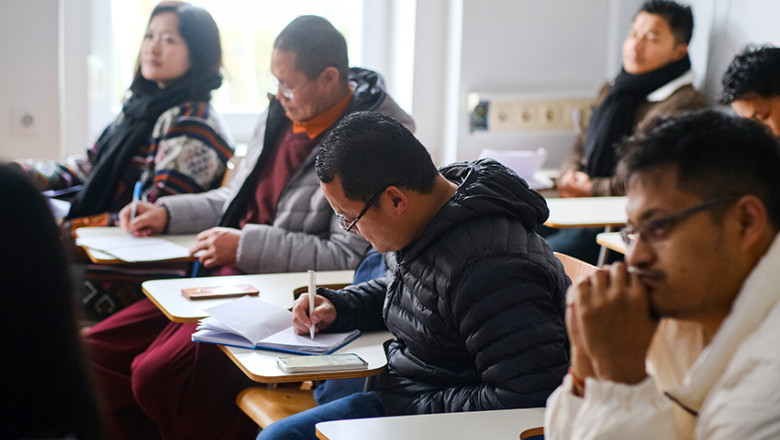 26. 08. 2022
Reception for International Students at the Faculty of Arts and at the University of Ljubljana (two separate events)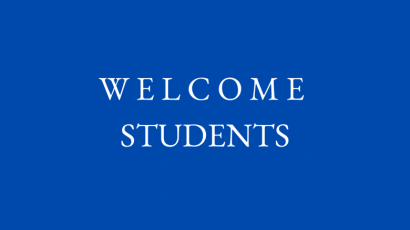 04. 03. 2022
Support and assistance by the University of Ljubljana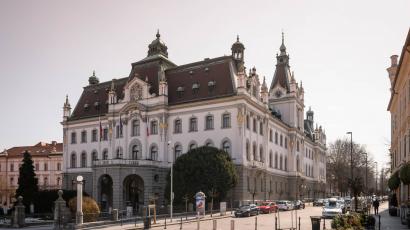 02. 09. 2021
Welcome Day - Exchange Students ONLY